Whole BIBLE  --  Whole FAMILY --  Whole TRUTH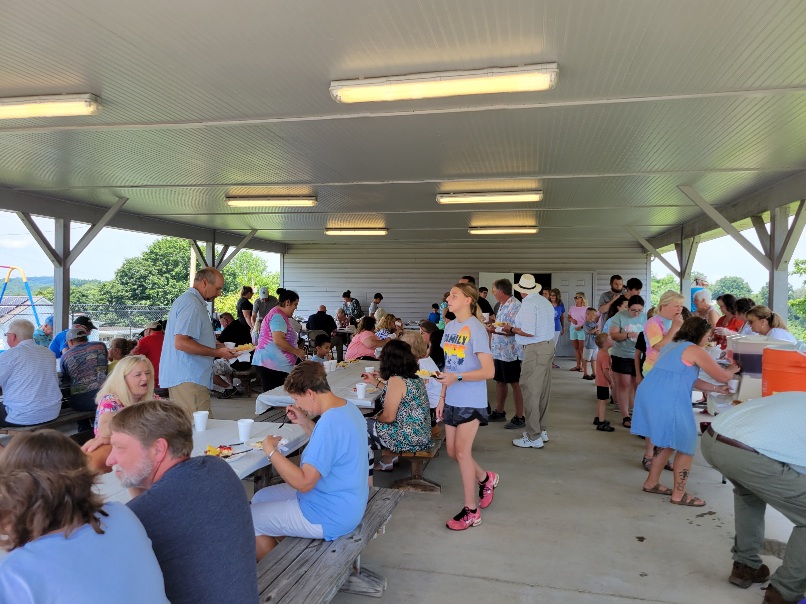 Join the FBCH family--young and old and everyone in between--for a wonderful meal on Wednesday evenings at 6pm. Meals are free to everyone, and donations are welcome!
Come sit down at the dinner table with a warm and welcoming family... This is the community you've been looking for!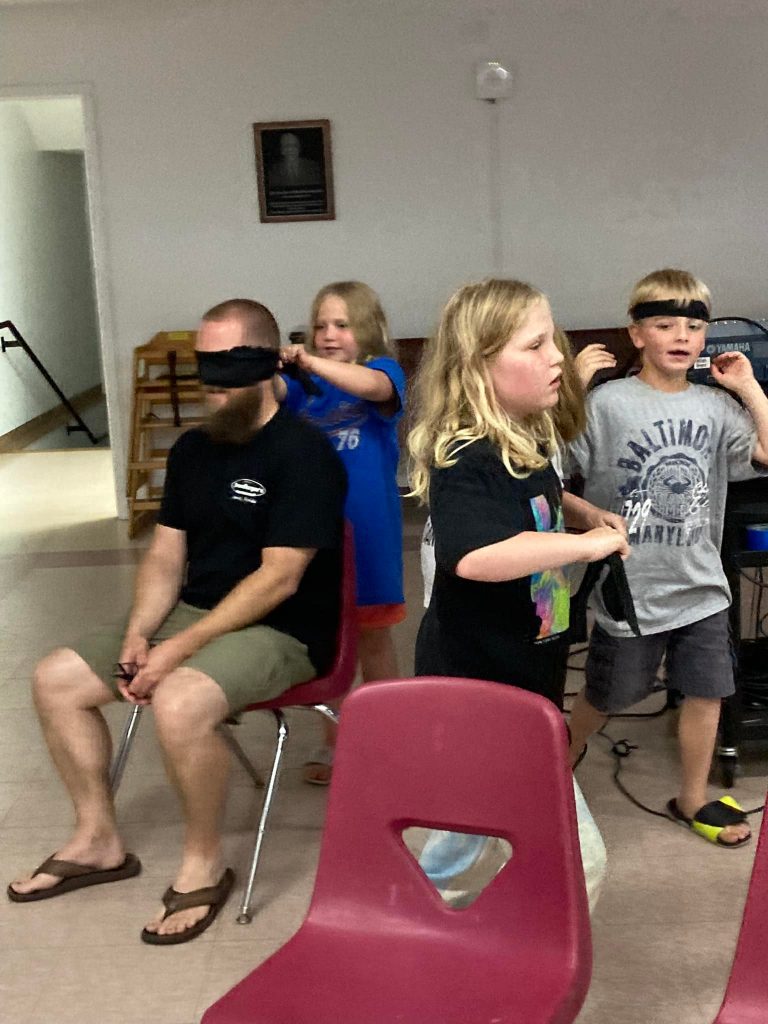 Sing songs, learn Bible verses, play games to illustrate truths, do hands on activities and crafts, and more...and have fun growing closer to God and family!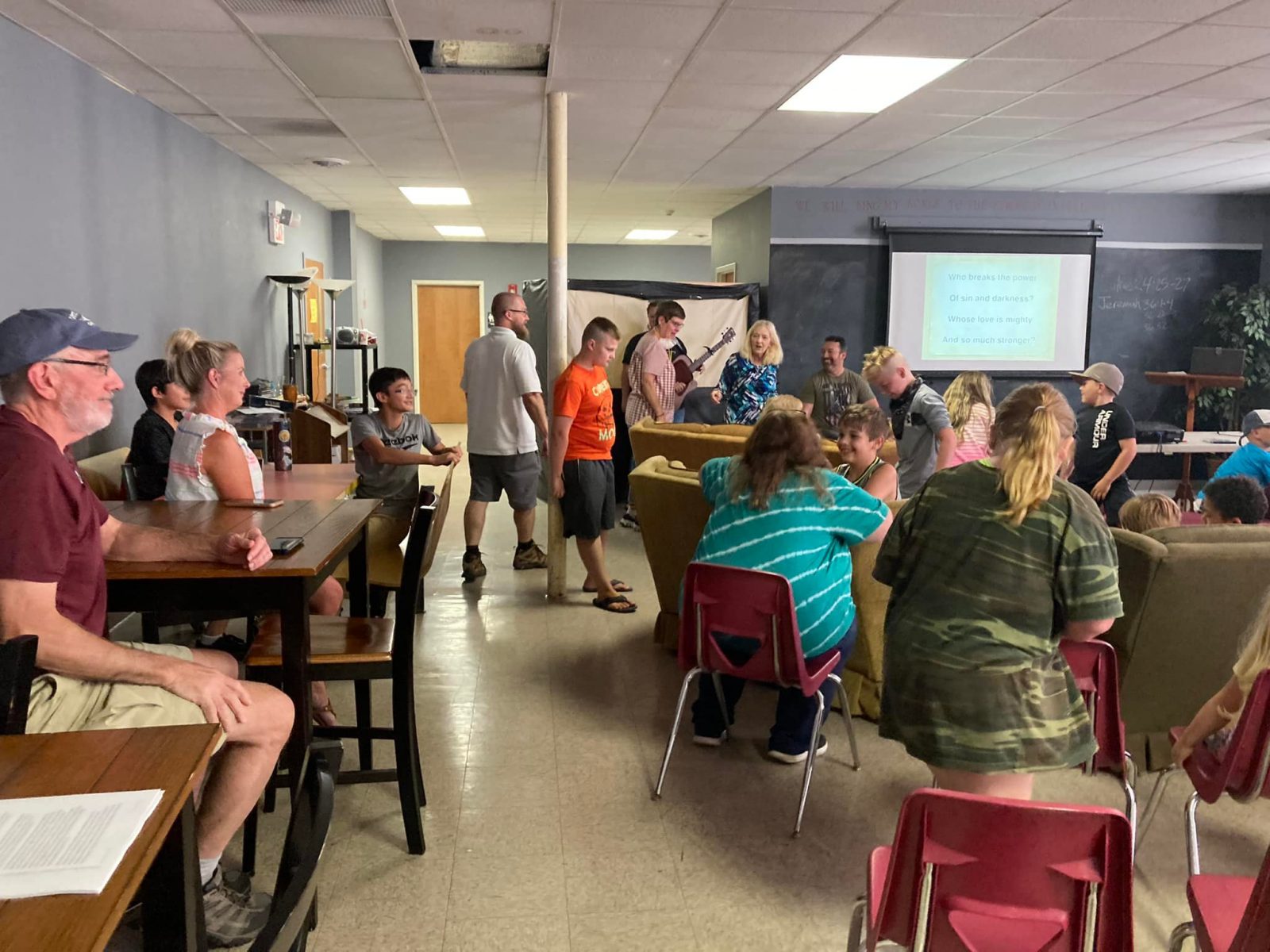 LEVEL UP your discipleship journey by joining the family to dive into your Bible foundations. We'll study and discuss the Bible in a relaxed "living room" atmosphere. Watch your family grow closer...as the church family grows stronger!
Have you looked at the world around you and wondered how we have strayed so far from God? 
Family Night is more than just about Food, Fun and Fellowship… It's about being intentional in the investment of inviting God back into our community and family worship.
FBC Hillsville believes that is reflected in how we value God, the sanctity of marriage, and reaching the next generation. Spiritually growing children are the fruit of our ministry.
The children we live with are a reflection of the investment we have put into them.  From "kids are better seen and not heard" to having the TV or iPad as a baby sitter, the world is now the reaping the results of not spending our time pouring God into their lives.
Society, social media, and other forms of entertainment have become the primary influencers of our children's lives.  We counter the cultural norms by getting back to God's original intention for family. It's His will -- it should be our way!
Family Worship
Just how seriously God takes the family can be seen by looking at his law. Four of the ten commandments are directly related to the family. The fourth commandment requires the head of the household to lead the family in Sabbath-keeping. The fifth commandment requires children to respect and submit to their parents. The seventh commandment protects the family from sexual infidelity (whether it is expressed in a spouse's being unfaithful to the family itself or in someone else's endangering the family core by intrusion). The tenth commandment protects the family from those who would, in virtue of their coveting, take its necessary property or disrupt its relations. God is clearly concerned to throw around the family every moral/legal protection he
can find.
Why? Because the family is God's divinely appointed "small-group" discipleship program. The family is the first place that God appointed for teaching and learning about God and godliness. Children are to be instructed (Gen. 18:18–19; Deut. 4:9; 6:6–8; 11:18–21; Prov. 22:6; Eph. 6:4), guided in the way of life (Prov. 1:8; 6:20), and disciplined both directively and correctively (13:24; 19:18; 22:15; 23:13–14; 29:15, 17). Family worship is
important (Ex. 12:3; Josh. 24:15), and in the New Testament the household was the basic unit of Christian commitment (Acts 11:14; 16:15, 31–33; 1 Cor. 1:16). Indeed, a man's performance as spiritual head of his family was a major factor in assessing his fitness for church office (1 Tim. 3:4–5, 12; Titus 1:6). Nothing can replace or substitute for the family's failings in these functions.
Our goal in churches ought to be (1) for every family unit to become a discipleship group; (2) for every husband and father to become an active, self-denying, spiritual leader in his home; (3) for our congregations to have as many families functioning as "family-based growth groups" as there are families; and (4) for family religion to be the fountain of healthy, robust, corporate worship, as well as worship in all of life.
– J. Ligon Duncan III and Terry J. Johnson, "A Call to Family Worship," in Give Praise to God: A Vision for Reforming Worship; Celebrating the Legacy of James Montgomery Boice, ed. Philip Graham Ryken, Derek W. H. Thomas,
and J. Ligon Duncan III (Phillipsburg, NJ: P&R, 2003), 319–20. Used with permission.