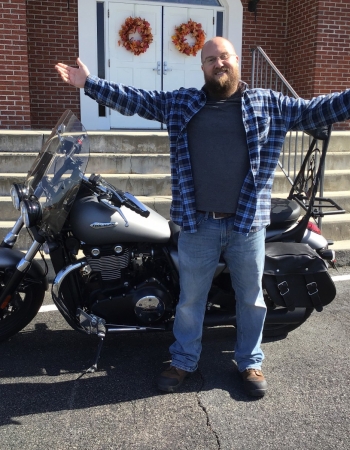 Pastor Ryan loves Jesus, the truth and power of God's word, building up believers, and seeing the lost become found. He believes that the joy of the Lord should shine forth in his preaching and through every follower of Christ, and that the disciple's journey with Jesus is the greatest adventure of all!
Outside of pastoring, he enjoys spending time with his family, grilling, riding his motorcycle, traveling, and enjoying the beautiful Virginia hills. He holds an undergraduate Business degree from Wake Forest University and his Masters of Divinity (MDiv) from Liberty University.
After spending nearly twenty years in sales, service, and leadership positions within the secular business world, Pastor Ryan joined the FBC Hillsville family in May of 2019 along with his wife, Audrey, and their two beautiful daughters.
Pastor Ryan can be reached at the church office Monday – Thursday, or by e-mail at pastor@fbchillsville.org.